Swedish for academics
Companies and organizations that employ individuals from other countries and do not master the Swedish language. Now we want to give you the chance!
The layout is Swedish for Academics. The lessons and groups are divided into different levels linked to current prerequisites. We follow the National Board of Education's curriculum for Swedish immigrants with level grouping.
• A1 – beginners can understand and use very simple words and phrases
• A2- Can communicate in simple contexts
• B1- Can understand and communicate to some extent (here we spoke entirely in English in the beginning but now almost the entire lesson is in Swedish)
• B2- can communicate fluently
The third room
Globalization and urbanization are undergoing major changes, perhaps the greatest in modern times. In the wake of that, urban farms are emerging, more and more are becoming their own electricity company, and the boundary between work and home is becoming a hybrid instead. Even classic revenue models are being challenged! Humantech is involved in developing projects in the area such as energy solutions driven by the innovative power of individuals.
Leadership in life
Blue zones are demographic and/or geographic areas of ​​the world where people live measurably longer. By applying research on the world's longest-living cultures, we want to create a virtual blue zone for individuals, families, companies or other groups and give everyone the opportunity to live better and longer!
The NLU Talent Program
The NLU Talent Program is an International Graduate Program with a scope of 18 months for top talents in AI. The program is run by AI Sweden together with the Humantech Foundation and two host organizations with the aim of creating conditions for the program parties to find qualitative competence in AI with a focus on language models as part of ensuring future needs for deep competence in the field and through a rotation arrangement also find new approaches and competence transfer between both program parties and the talents.
Get started on your AI journey
AI is becoming increasingly present in our daily lives and will be an important part of societal development. In order to successfully develop your business with the help of AI, the knowledge and understanding of opportunities and challenges in the field must be broadened. Together with AI Sweden, we now offer targeted training in AI.
Read more here about how you can broaden and deepen the knowledge in your organization.
Get started with AI:
Embark on your AI journey:
Project Eye for AI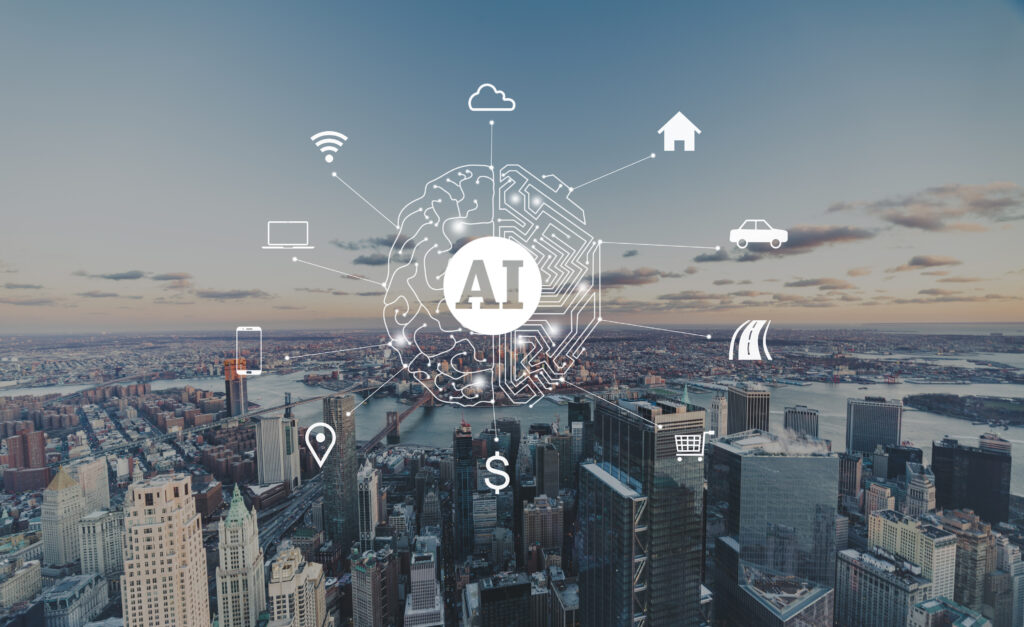 AI Sweden and Humantech have agreed to collaborate around competence provisions.
The project is an International Master's Graduate Program called Eye for AI. It is an 18-month program for top European AI talent. The program is run by AI Sweden together with AstraZeneca, Sahlgrenska University Hospital, and Zenseact with the aim of giving Talents the opportunity to work with concrete applied data and AI problems in three different application areas, get to know three organizations and utilize AI Sweden's global network, resources and expertise. For the Program Parties create an international talent pool.
Humantech and AI Sweden have agreed that Humantech will be the formal host of the Program and thus act as an employer for the Talents recruited to the Program.
---
Earlier projects
AI BOOST program

Humantech in collaboration with Volvo Cars, Volvo Group, Fordonskomponentgruppen, AI Sweden and CGit.
Modeled after Switzerland's Data Science Center, we are starting an initiative/project aimed at empowering established small and medium-sized manufacturing companies to adopt AI solutions to increase profitability and sales. The initiative starts with a three-month preliminary study that is run in collaboration between Volvo Cars, Volvo Group, Fordonskomponentgruppen, AI Sweden and CGit.
In the pilot study, we want to adapt the Swiss model to our reality, and identify a smaller group of companies within FKG with some experience in data-driven operations that see the business benefit in getting started with AI quickly and can be pilot companies in the first year of the initiative.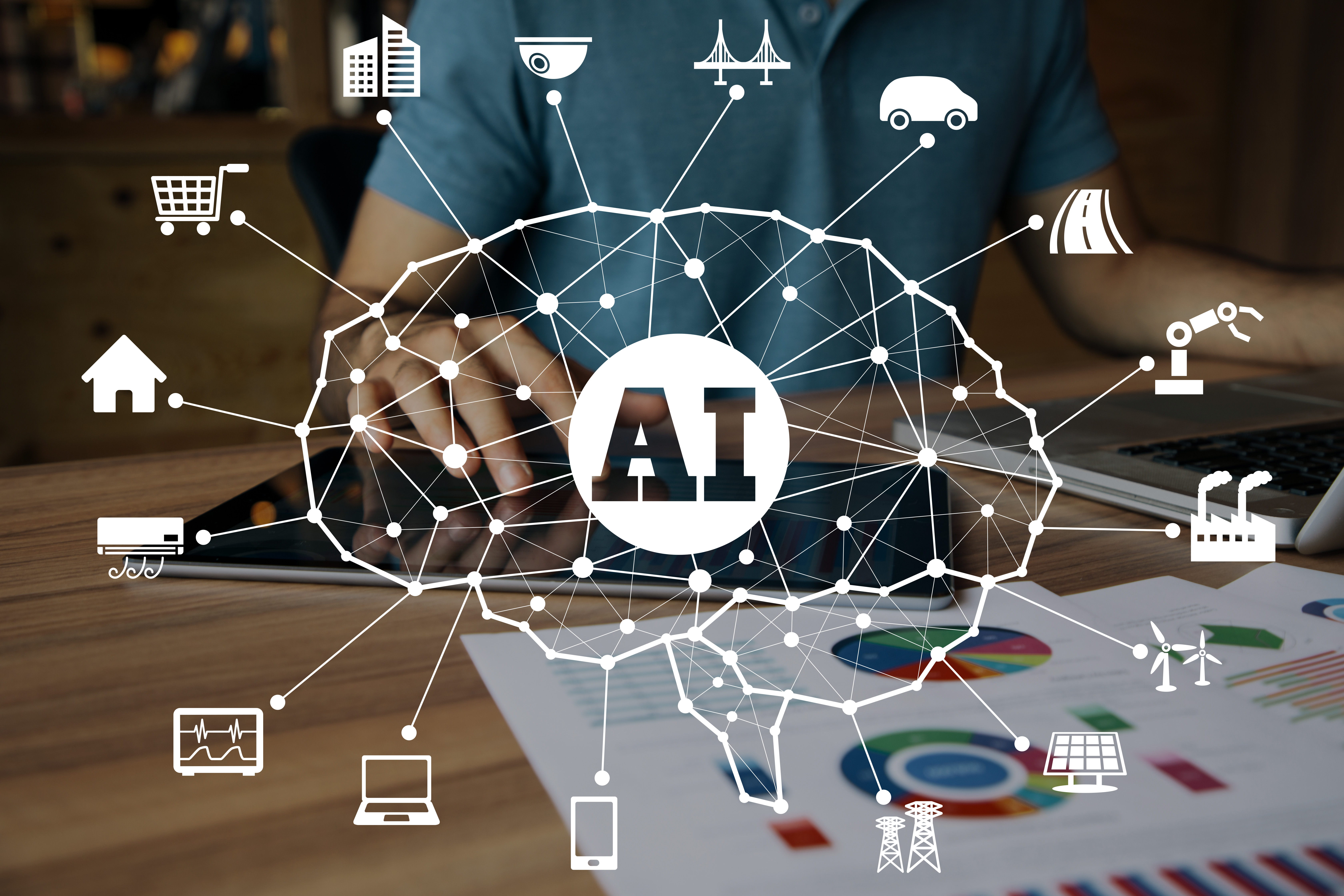 The collection project
With our project, we want:
be involved in creating new successful companies through mentorship and support with knowledge, advice and guidance to new individuals.
create a platform where individuals who want to work in sales can alternate between further education and practical application of the profession.
support individuals with a non-Nordic background to establish themselves in Swedish society and business through knowledge transfer, coaching and mentoring.
In many industries, new individuals find it difficult to enter and establish themselves in a new market. We have taken a closer look at the IT industry and found that there is a gap between school and business. This is despite a number of different initiatives from authorities in the form of, for example, targeted vocational training courses. The basic problem is that individuals lack adequate knowledge and experience of the skills required for each respective company. There is also a financial challenge with hiring younger and inexperienced employees.
We want to change this through our first fundraising project. Through, among other things, classic coaching live and/or online. The platform/project is also based on webinars and digital application of new knowledge to avoid geographical limitations. It is supplemented by practice with a client together with a mentor. The project is based on it being individually adapted and flexible. Availability should not be dependent on the time of day or geographical location, and everything happens at the pace you feel is appropriate. We intend to start as soon as we have received the start-up capital needed for start-up.